Almost everyone entering into the world of DSLR photography buys their first real lens as a 50 mm prime lens. For canon APS-C or full frame users making the choice between Canon 50mm 1.4 vs 1.8 becomes crucial.
Canon has many great prime lenses and especially the L series lenses give their users fantastic image quality. They also come with a price tag. Canon 50 mm F1.2 L is one such excellent yet very expensive lens , but there is also a great choice of standard prime lenses that still give fantastic image quality.
In this guide we will take a look at the lower priced versions and compare Canon 50mm 1.4 vs 1.8 STM. The difference in aperture may appear to be very small but it makes a lot of impact, this comparison looks at all aspects of the lenses.
We will look at all the technical specifications , build quality , focus mechanism , image quality and much more.
Why 50 mm is the best lens to start ?
When it comes to lenses there are prime and zoom lenses which categories the lens space with respect to the ability to change focal length. Then there are wide and telephoto lenses which categorize based on value of focal length.
Wide lenses are used for landscapes , seascapes , architecture and many other subjects where you need to capture a wide field of view. On the other hand a telephoto lens is used to capture subjects far away and are more zoomed in.
A lens around 24 / 35 mm on a full frame sensor gives a wide perspective while anything beyond 70 zooms in a bit too far. 50 mm sits right in the middle and occupies a sweet spot.
50 mm on a 35 mm sensor almost matches with what our eyes sees naturally. This coupled with the fact that these are always prime lenses they have very good image quality and give you good bokeh at very low price.
A 50 mm 1.4USM or 1.8 STM is a very good all-round lens. It teaches you a lot in terms of framing and photography in general. For a beginner getting some high quality images gives a lot of satisfaction and impetus to continue the photography journey.
50 mm is very good lens for street and family photography. When mounted on a APS-C body 50 mm lens will give you around 80 mm in practice. This is very good focal length for portraits , kids photography , animal photography etc.
Overall 50 mm (all three variants 1.2 / 1.4 /1.8 ) is a very versatile and good quality lens and one of the best lens to start with , once you get past your standard 18-55 kit lens.
Lets see the 50mm 1.4 vs 1.8 in detail and see which one you should use.
You can read more about about focal length comparison chart and understand dhow focal length changes for different camera types.
Canon 50mm 1.4 vs 1.8 Comparison
Now that we understand why 50 mm is one the best lenses to start with , lets take a look at the two more affordable versions and compare Canon 50mm 1.8 vs 1.4. Both of these lenses are excellent choice for beginners but they do vary in some key aspects.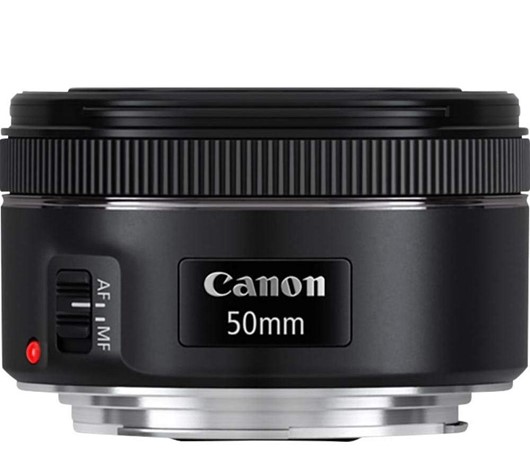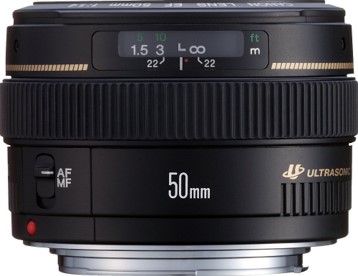 Canon 50 mm 1.4 vs 1.8 Specifications
Below table gives the comparison between detailed specifications for both the lenses. The elements highlighted in bold give an idea about which parameter is better for which lens.
| | | |
| --- | --- | --- |
| | Canon EF 50mm F1.4 USM | Canon EF 50mm F1.8 STM |
| Date introduced | Jun-93 | May-15 |
| Maximum format size | 35mm full frame | 35mm full frame |
| Focal length | 50mm | 50mm |
| 35mm equivalent focal length (APS-C) | 80mm | 80mm |
| Diagonal Angle of view (FF) | 47º | 47º |
| Diagonal Angle of view (APS-C) | 31º | 31º |
| Maximum aperture | F1.4 | 1.8 |
| Minimum aperture | F22 | F22 |
| Lens Construction | 7 elements / 6 groups | 6 elements / 5 groups |
| | 2 high refraction glass elements | – |
| Number of diaphragm blades | 8 | 7 |
| Minimum focus | 0.45m (18″) | 0.35 m (13.78″) |
| Maximum magnification | 0.15x | 0.21x |
| AF motor type | Micro-type ultrasonic ( USM) | Stepper motor ( STM) |
| Full-time manual focus | Yes | Yes |
| Focus method | Unit focus | Internal |
| Image stabilization | None | None |
| Filter thread | 58mm | 49 mm |
| Supplied accessories | Front and rear caps | Front and rear caps |
| Optional accessories | ES-71 II hood | ES-68 hood |
| Weight | 290g  | 159 g |
| Dimensions | 73.8mm diameter x 50.5mm length | 69.2mm diameter x 39.3mm length |
| Lens Mount | Canon EF | Canon EF |
Canon 50mm 1.4 vs 1.8
50 mm 1.4 vs 1.8 advantages and disadvantages
After looking at the specifications you will see some key differences between these tow lenses.
50 mm F1.4 version is of course better when it comes to maximum aperture opening. Though the 1.4 vs 1.8 difference appears to be very small, it gives you double the amount of light. This will give you ability to use faster shutter speeds and avoid grainy images in low light. ( You can learn more about it in our article on F-Stops.) This is definitely a major advantage for the F1.4 version.
The 50 mm 1.4 version has more lens elements and more importantly more number of blades. More blades mean the bokeh elements ( out of focus objects) appear more circular in nature. The 50 mm 1.8 has less number of blades and this makes the bokeh of 50 mm F1.4 look better than 50 mm F1.8 . However I must say the difference is not substantial to make or break the situation.
50 mm F1.4 has a USM autofocus method which is definitely a lot better compared to the stepper motor. The USM autofocus is lot more accurate and faster compared to STM and this is an advantage for 1.4 version.
The 50 mm F1.8 has lower weight and smaller size compared F1.4 and this makes it easy to carry around and use for longer times.
With a minimum focusing distance of 0.35m and magnification factor of 0.21x the canon 50 mm F1.8 is better at macro photography compared to the F1.4. Though I must say the advantage is small and both lenses do not really qualify as Macro lenses.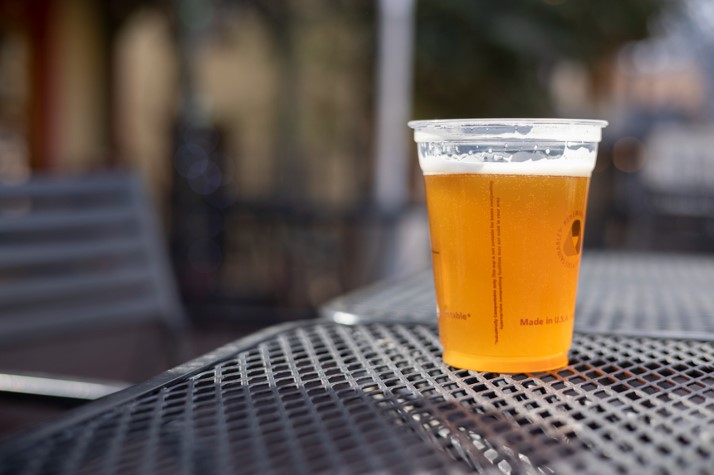 Build Quality & Design
Although the build quality is lower than Canon L-series lenses, both lenses can withstand some rough and tumble. Both lenses are primarily made of durable plastic.
The metal mount on both lenses provides a stronger connection to your camera. You might also find a plastic mount in some cases. However, this is mainly on the older 50mm 1.8 version.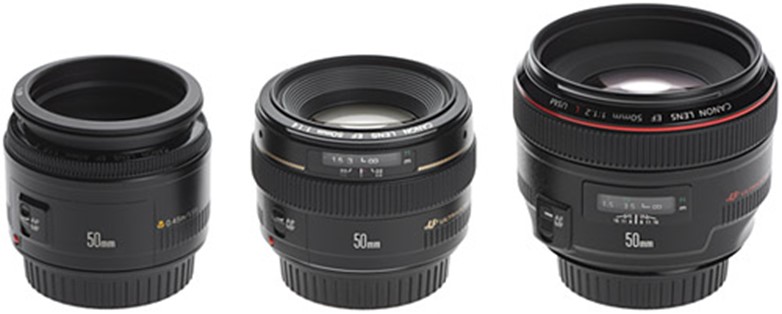 Overall, the Canon EF50mm f/1.4 USM is slightly more elegant in design and build quality. Whilst the construction is distinctly superior to the (much cheaper) EF 50mm F1.8 , it's not quite up to the standard of Canon's similarly-priced primes such as the EF 85mm F1.8 USM and EF 100mm F2 USM.
Canon EF50mm f/1.4 U is more solid when held and has a focus indicator on its manual focus ring. Although the Canon EF 50mm f/1.8 STM lens is still of good quality, it feels less expensive than the f/1.4.
Although the 50mm F1.4 is slightly larger for its class than others, this is due to the fact that it must fit in an USM focus system. However, it is much smaller than Sigma's massive 50mm F1.4EX DG HSM. It is easy to use on all Canon DSLRs, and unlike the Sigma it doesn't totally dwarf the entry-level bodies. The focus ring can be easily retrieved when needed.
Auto-focus System
For both the lenses , a conventionally placed switch on the side of the lens barrel selects between auto and manual focus modes. The 'full-time' manual focus design provides the ability to adjust the focus even when the lens is set to Auto focus mode.
The canon 50 mm F1.4 USM features Canon's unique autofocus system, the micro-type ultrasonic motor that features full-time manual control, is used in this lens. It isn't as sophisticated as the ring-type USM system Canon uses in their mid-range lenses but is certainly better than the stepper motor design used on 50 mm 1.8 version. You can read here about different focusing technologies from canon.
Overall both 50 mm F1.4 and 1.8 have fairly fast and quiet focusing performance but the USM outperforms the STM.
Image Quality
When it comes to image quality on a full frame camera the Canon 50 mm F1.4 USM performs better than the F1.8 version. However , the gap is not so much when it comes to APS-C camera bodies.
F1.4 will always give you a bit more depth of field and low light capability if you can actually use the lens at F1.4. Unfortunately at F1.4, the widest aperture possible the image is soft and you need to step down to F2 – F2.5 to get good sharpness. At F5.6 the image is really sharp for center as well as corners.
At these apertures even F1.8 lens gives similar results and hence the higher priced F1.4 version fails to offer distinct advantage.
Both lenses do not have any significant issues when it comes to chromatic aberration , fall off and distortion and work well as general purpose lenses in all shooting conditions.
Overall the image quality for F1.4 is better than F1.8 on a full frame body , however for crop sensor bodies the difference is not so much and in-fact in some cases F1.8 performs better.
Comparing the Price
The canon 50mm F1.4 USM currently retails for around $399 which is more than three times more expansive compared to the Canon 50mm F1.8 STM which retails for about $125.
This three times different is quite a lot for most and people with budget constraint can safely choose the 1.8 version without a lot of compromises.
Summery : Canon 50mm F1.4 vs F1.8
Overall canon 50mm F1.4 USM is certainly a better lens overall compared to the canon 50mm F1.8. It has better design and build quality , better autofocus system and slightly better image quality .
Canon F1.4 version costs almost three times or more than the F1.8 version and that's where I believe the 50 mm 1.8 is a lot more value for money compared to 50mm F1.4.
At around $125 it is definitely the best value for money lens out there and it can significantly improve image quality compared to a kit lens. The deal is even better if you are using a crop sensor body as the image quality is almost same as Canon 50mm F1.4 USM. So we certainly recommend this lens.
If you have the budget and use a full frame sensor then go for Canon 50mm F1.4 USM.
Canon 50 mm 1.4 vs 1.8 , What popular reviewers are saying ?
Canon 50mm F1.4 USM
dpreview.com

The Canon EF 50mm F1.4 USM may be based upon a 37-year old optical design, but its performance in our studio tests clearly shows that it's not giving up yet. Sure the hairs are beginning to grey a little, and Sigma's new young pretender can outmuscle it comprehensively at wider apertures, but this lens really shows its quality once the aperture is closed down a couple of stops…..

Read Full review here
the-digital-picture.com

Ask a bunch of photographers what their favorite lens is – and you will likely hear the Canon EF 50mm f/1.4 USM Lens mentioned. It is sharp, small, light, inexpensive and with an f1.4 aperture, fast….

Read Full review here
imaging-resource.com

The Canon EF 50mm ƒ/1.4 USM has a relatively long history, first produced in 1993. We published our first review of this lens in March 2007, as part of Jim Tanner's comparative review of 50mm lenses….

Read the full review here
Canon 50mm F1.8 STM
the-digital-picture.com

Many had long been waiting for a new 50mm lens from Canon and the 50mm STM Lens appeared to be a significant upgrade while retaining essentially the same ultra-small size and weight….

Read the full review here
cameralabs.com

Canon's EF 50mm f1.8 STM finally upgrades the 24 year old EF 50mm f1.8 II with smoother focusing, more rounded aperture blades, closer focusing and a tougher lens mount. Like its predecessor, it'll gather over eight times more light than a typical kit zoom, making it great in low-light, deliver a shallower depth-of-field for attractive blurred backgrounds ……

Read the full review here
photographyblog.com

The new Canon EF 50mm f/1.8 STM prime lens features a fixed focal length of 50mm, bright f/1.8 aperture, Super Spectra coatings that minimize ghosting and flare, a circular seven-blade aperture, Canon's proprietary STM stepping motor ……

Read the full review here
Canon 50mm 4.4 vs 1.8 Video reviews