The German camera industry has a long history, and it is one that continues to have an impact on the world of photography. German camera maker like Leica, Zeiss Ikon, Voigtlander and many more are well-known among photographers all over the world.
In this blog post we will cover some of the most popular cameras from these companies as well as their histories and origins.
# 1 : Leica : Best German camera maker
When it comes to the best German camera maker , the first name that comes to mind is Leica. Leica is a German brand of cameras and sport optics products, which was started in 1849 by Ernst Leitz from Germany .
In late 1800s he opened an optical workshop that focused on microscopes. At the time, his company mainly made optic lenses for scientific purposes but also manufactured camera lenses as well.
Leica's name became even more popular in the 1920s and 1930s when it started manufacturing 35mm cameras. The brand is well-recognized for its high quality lenses, which allow photographers to shoot photos that have a shallow depth of field.
This type of photography became very common among both amateur and professional photographers because it allows them to create unique images with great focus on their subject and blur the background.
Currently Leica is one of the most premium and expensive camera brands in the market. They are preferred by rich enthusiast and professionals as well. The image quality is simply superb !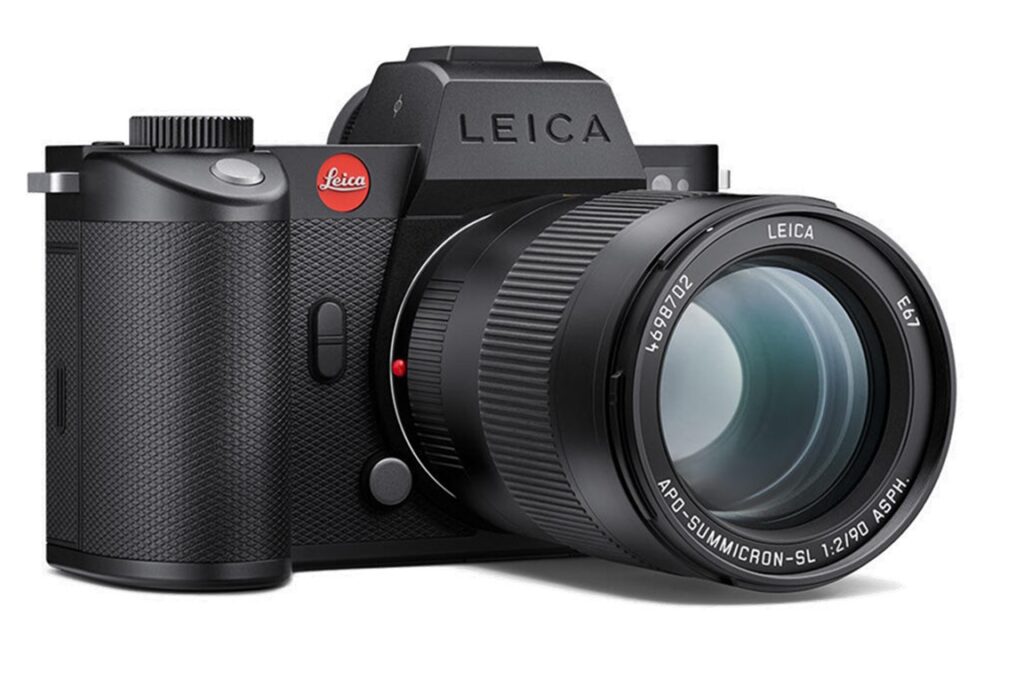 Following are some of the best Leica Cameras currently available in the market.
Best Leica Cameras
Leica S : Leica S is a full-frame digital rangefinder camera, which was launched in 2009. The first version of the Leica S series came with 24MP sensor but it received an upgrade to 30MP recently .
Leica SL2-S : This camera is the first mirrorless model from Leica and it features 24MP full-frame CMOS sensor.
Leica M : Leica M is a rangefinder camera that comes with 24MP or 18 MP CMOS sensors.
The Leica TL : Leica TL is a mirrorless compact system camera, which was launched in 2015 and has 16-50mm lens attached to it .
Leica CL : This model from the German brand features 28mm wide angle lens along with a 16MP APS-C sensor.
Leica Q2 : Leica Q is a full-frame compact camera, which was launched in 2017. It has 28mm lens attached to it and its price starts from $4000 .
Leica V-Lux 5 : Leica V-Lux is a full range of cameras with 12.0 MP to 40.0MP sensors, which are designed for shooting images in different conditions and these include high speed (up to 60 frames per second) action shots, low light conditions or during video recording .
Leica M Monochrom : Leica M Monochrom is a full-frame digital rangefinder camera, which was launched in 2013 and it features 18MP sensor . Its one of the very few if not the only black and white digital camera.
If you want to read some reviews about Leica camera then you can refer the dpreview.com camera review section here.
# 2 : Zeiss Ikon : One of the oldest German camera maker
Another popular German camera maker is Zeiss Ikon , which was founded in 1926 by a merger of two companies that manufactured cameras: Contessa-Nettel and Ica.
The company's focus at the time was creating 35mm film cameras, but it also made movie projectors as well as lenses for other photography brands.
In the 1930s, Zeiss Ikon began to manufacture its own cameras under the name of Contax, which became very popular among both amateur and professional photographers all over Europe .
However, in WW II it was forced into a deal with the Nazi government that would allow them to produce film for propaganda purposes only while giving other business opportunities to Kodak. In the aftermath of WW II, Zeiss Ikon was split into two companies: one in Stuttgart and another in Munich .
In early 2000s, both companies were sold to a US investment group that went by the name of  private equity firm Jenoptik who merged them together.
Today they are known as Carl Zeiss AG, and they are still the manufacturer of optical products in both Germany and other countries around the world.
# 3 : Voigtlander
Other popular German camera maker is Voigtlander , which was founded by an Austrian entrepreneur named Andreas von Voightlander who opened his first factory in 1840 that manufactured cameras. He died shortly after but his son continued to run the business.
The Voigtlander name is still very well-known among photography enthusiasts because of its Bessamatic and Nokton 35mm cameras, which were some of the best at their time.
However, after WW II it changed hands a few times until it was brought in by another German company called Rollei who used it to manufacture cameras from the 1970s until the 1990s.
Today, Voigtlander is a brand of Japanese Cosina Co., Ltd and manufactures lenses for other photography brands as well as its own line of premium rangefinder 35mm film camera models. It also manufacturers high-end digital mirrorless cameras that are used by professional photographers.
Other popular German camera maker is Minox , which was founded by Walter Zapp in 1938 . He started this company with the goal of designing and manufacturing small cameras that could be used for espionage purposes, but after WW II it became focused on creating smaller sized high-quality cameras.
Minox's first model became very popular because not only was it one of the smallest cameras at its time but it also had a very high-quality lens. In fact, Minox's name is still well recognized among photography enthusiasts because of this.
Today, the company manufactures several lines of digital and analog cameras that are used by both amateur photographers as well as professionals who need small sized cameras for their line of work.
Other popular German camera maker is Praktica , which was founded in East Germany by a company named Pentacon .
It started out as an optics manufacturer, but it began to manufacture cameras after hiring several former Zeiss engineers.
This allowed them to quickly become one of the most recognized photography brands around the world because they focused on using high-quality materials rather than low-cost production methods.
In the 1980s, Praktica was one of the first photography brands to develop a digital camera .
Today it is still in business and manufactures several lines of cameras that are used by amateur photographers as well as professionals for different types of work.
Summary :
If you are in the market for a new camera, it is important to do your research. Given this list of German brands, we hope that you can find one that will suit your needs and budget. Make sure to read reviews before making a purchase so that you know what other customers think about their experience with each company's products .